Cooma Monaro Railway Museum
Featuring the 'Travel for Pleasure' exhibit.
Housed in the beautifully restored Cooma Railway Station building, the Cooma Monaro Railway Museum tells the story of the golden age of railways in NSW. Take a wander through our 'Travel for Pleasure' exhibition, explore one of the last remaining, complete railway precincts in NSW and view some of our beautifully restored rolling stock.
Restored Station Building
Take a step back in time to the goldern era of railways
Beautifully restored by our dedicated volunteers over more than 5 years, the Waiting Room, Booking Office, Parcel Room and Station Masters Office offer give visitors the opportunity to experience the opulence of regional railway facilities from a time when railway travel was the primary mode of transport across the state.
what our visitors are saying
"Museum is fantastic well done!"

---
"Great job. Very professional."

---
"Great work it looks fantastic."

---
"Well done guys, it was definitely worth the drive today."

---
"Fantastic initiative and fantastic volunteer group driving it – well done to everyone."

---
"We were there on Wednesday and found it very well presented and a great restoration of the station."

---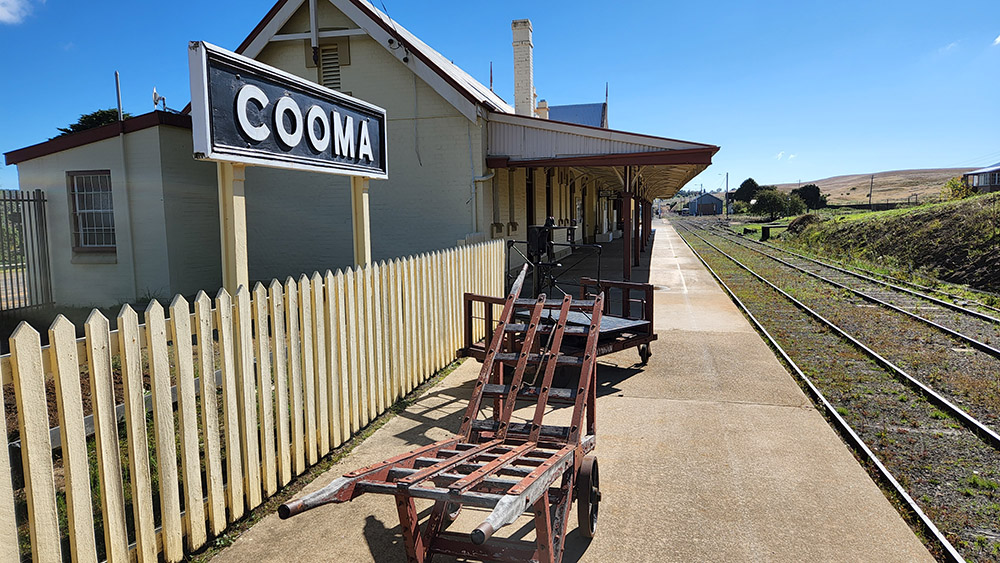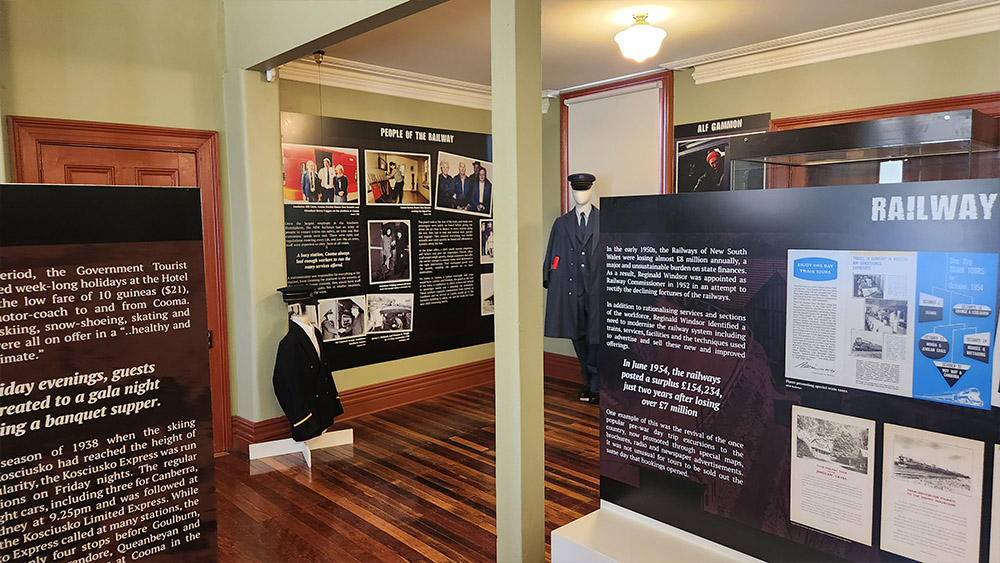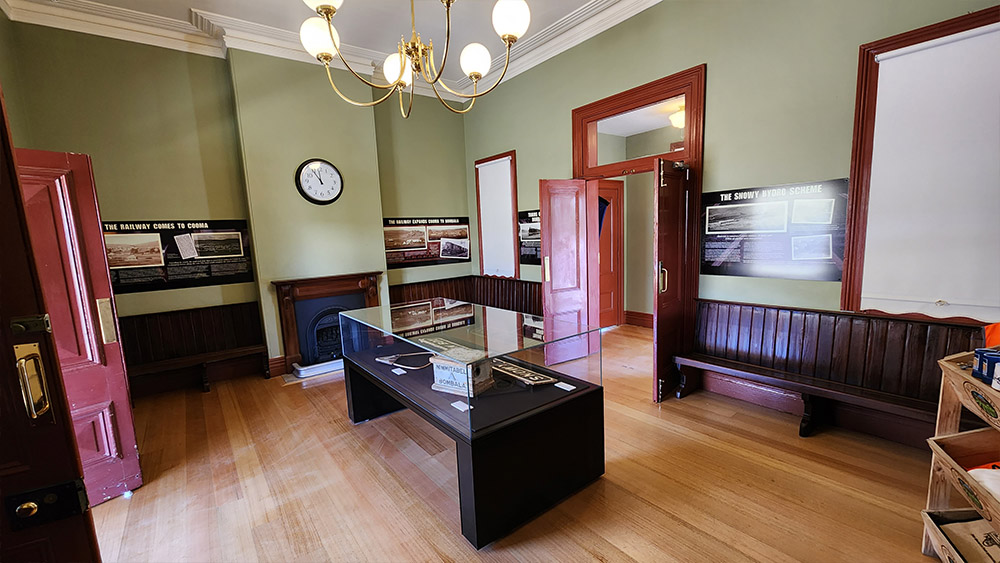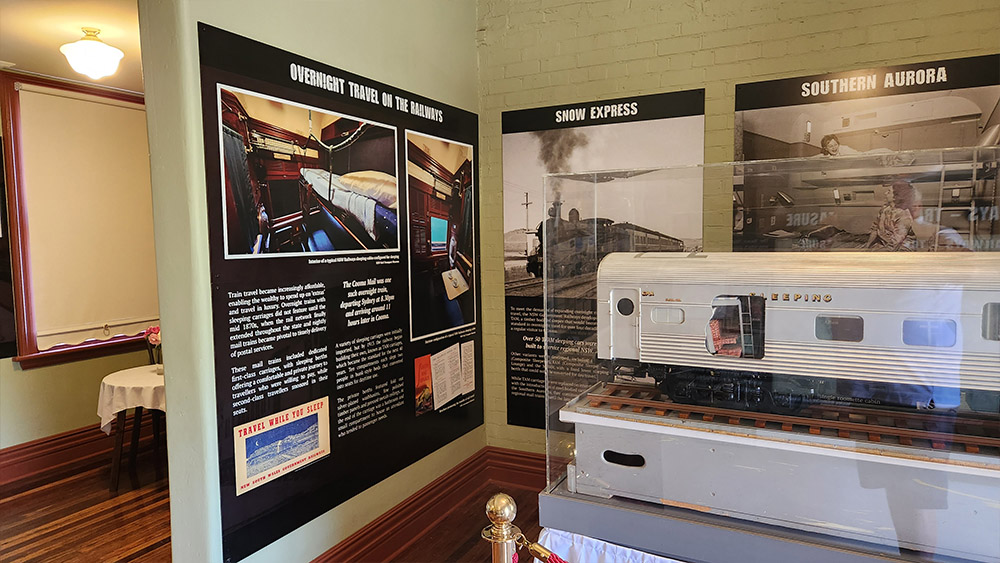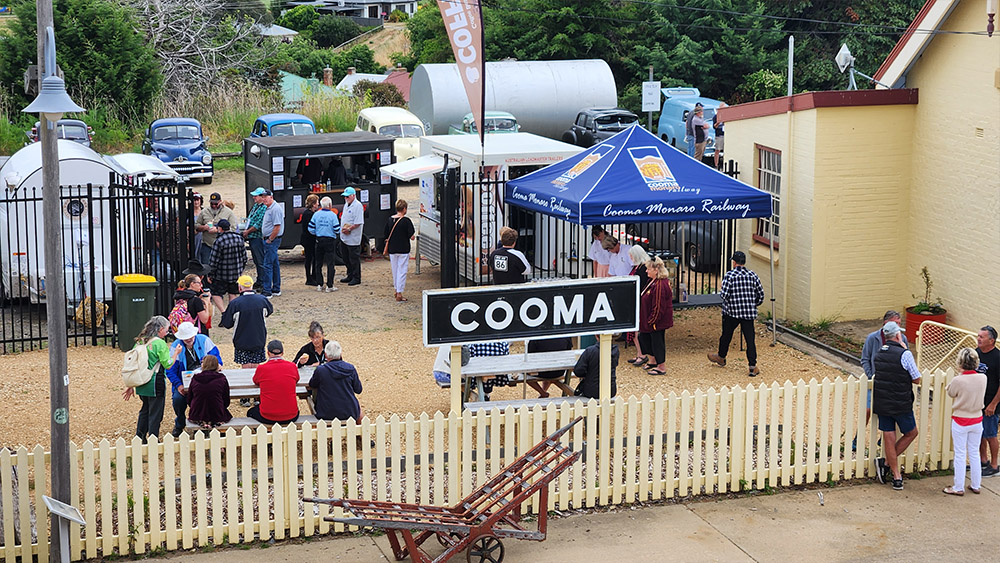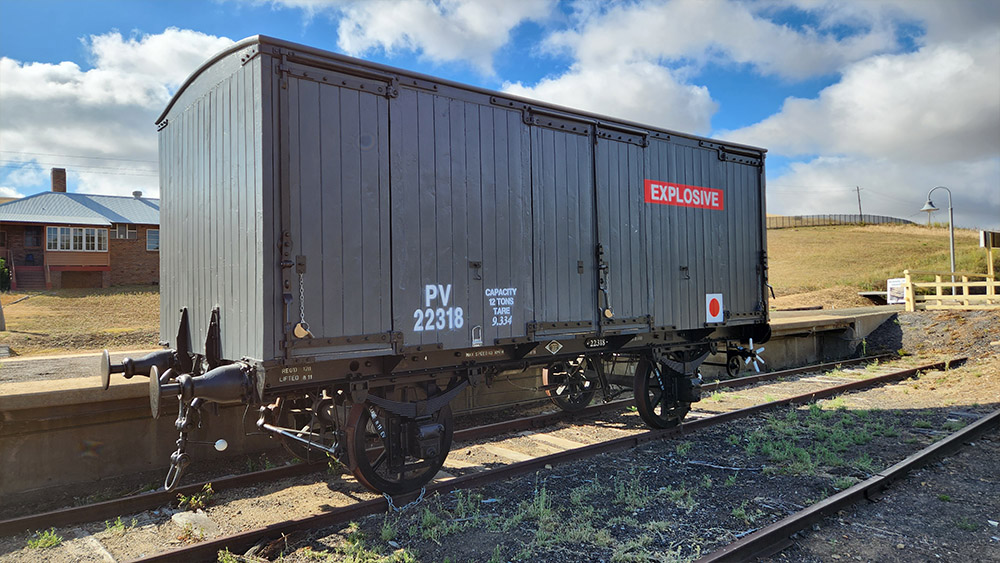 Future Events
We regularly host special events at the museum from car clubs to special displays. If you would like to partner with Cooma Monaro Railway Museum to host a special event, please get in touch with our museum staff.